About Us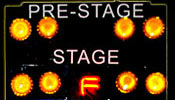 LSX Power Tuning LLC was started for enthusiast who share an enjoyment for performance cars and trucks. Our main focus at LSX Power Tuning LLC is Customer Service and to offer the best products available in the performance industry at a fair price. All of our tuning is done in house using EFI Live, HP Tuners, SCT, Fast XFI, Big Stuff 3, or Holley. We strive to stay a head of the competition.

---
At local tracks every weekend!

All of the employee's at LSX Power Tuning LLC escape every weekend to be involved in some kind of motor sports activity.. Whether we are working on our personal cars or at the races, we live and breathe cars and racing. If you see us at any venue please introduce yourself. We love meeting and helping our customers in anyway we can. If you're looking for information on a specific performance product, please ask. We have installed, used, beta tested or received feedback on many of the products we carry and can offer opinions and suggestions to get you where you want to be.